Anti-Snap Door Cylinder & Turn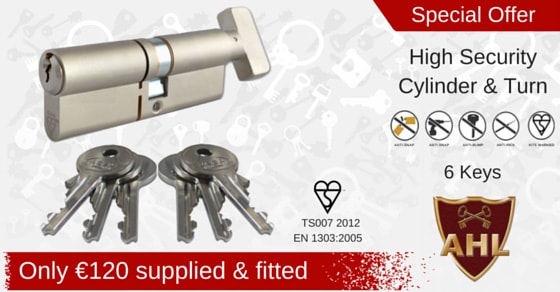 Kite Elite snap resistant cylinders offering a TS 007 3 Star rating, which will give protection and reassurance to end users. The cylinders are snap resistant, anti-bump, anti-pick and anti-drill and are compliant with the BS 1303 Kitemark to guarantee quality and performance.
Key operation – Key outside, thumb-turn inside
Comes with 6 keys
Snap Resistant – Break away sections
3 star rating meets security standard BS EN 1303:2005 TS007 201
Drill Resistant – Configuration
Pick Resistance – Provided by special driver profile
Bump Resistant – BKP device fitted as standard.

Contact AHL Locksmith Dublin today for more information