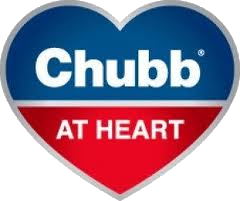 Chubb Locks Re-branded
Due to brand licensing agreements, the Chubb brand will no longer continue on lock products that are sold to trade, and retail customers.
So, to continue to provide you with the quality and security you have come to trust from the Chubb brand, they will be supplying the same products, using the same technology, made in the same way, but under either the Union or Yale brands.
Apart from the name change, the Chubb range of lock products that customers know and trust, will continue virtually unchanged. The same quality, the same reliability & security – nothing has changed except the name.
Locksmiths
With over 100 years in the locksmith industry, ASSA ABLOY has some of the World's most recognizable brands. Unrivaled experience combined with innovation, and the value of being part of a global group, has enabled ASSA ABLOY UK to develop and deliver products, that have helped locksmiths adapt to the changing industry.
ASSA ABLOY UK and its locksmith brands have been on a journey, developing forward-thinking solutions and making the most of its global capabilities, whilst retaining the core values of a UK manufacturer based in the heart of the lock country.
"Although the name is changing, the products will remain 'Chubb at Heart'"