uPvc Door Locks, Handles & Accessories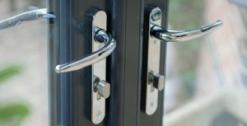 uPVC door locks come in many sizes with various locking options, from basic 3 point locking systems to high security 5 point systems. A.Houlihan Locksmiths specialize in re-aligning upvc doors, adjusting, repairing, replacing & upgrading upvc door locks.
So if you are experiencing trouble with your existing upvc door lock give us a call. it costs you nothing to have a locksmith call to inspect your door. if we can help, we will give you a price up front before any work is undertaken.
Multipoint Locks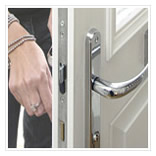 Multi-point Door locks are designed to fit the full length of a uPvc door, with various locking points and features to ensure a high level of security for houses, apartments and offices.
Multipoint locks are operated by a euro cylinder and can be tailored to meet the needs of the customer. Available in various sizes and security options, from 3-point locking systems to high security 5-point locking systems.
Multipoint locking systems have locking features such as dead bolts, claw bolts & roller cams that secure the uPvc door to the frame.
If your multipoint lock is not locking correctly and needs adjustment, or you would like to upgrade your existing uPvc lock, Contact AHL Locksmiths Dublin today for more information, we specialize in multipoint door lock repairs, door lock replacements, door lock re-alignments & door lock upgrades.
uPvc Door Cylinders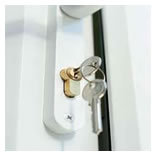 Door Lock Cylinders or "Euro profile cylinders" are key operated devices that are used to engage the main locking mechanism of the door lock. An extra component of the main door lock, the cylinder is inserted through the door & lock. Available with key operation from both sides, or key operation from the outside and knob-turn operation from the inside.
Most upvc doors come with a "standard" euro profile cylinder installed. Unfortunately a weakness discovered in this type of cylinder has now become an easy target for burglars, who can bypass the cylinders security, gaining entry within seconds! This has forced manufacturers to make new cylinder door locks specifically designed to withstand attack from burglars, that can replace your existing cylinder door lock & greatly increasing you doors security.
A Houlihan Locksmiths Dublin recommends upgrading your existing door lock cylinder to a "high Security Cylinder".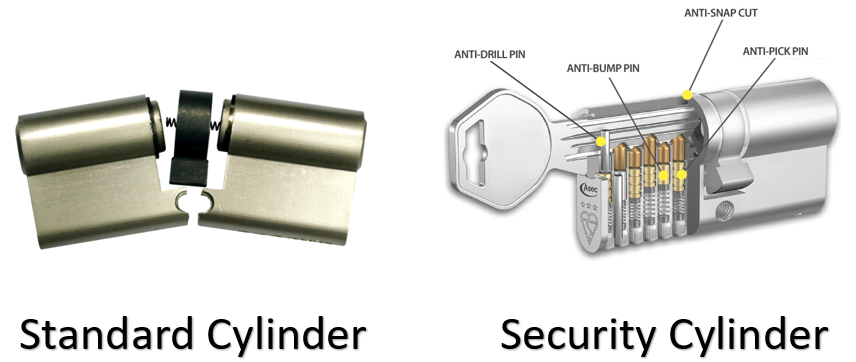 /
Additional Security for uPvc Doors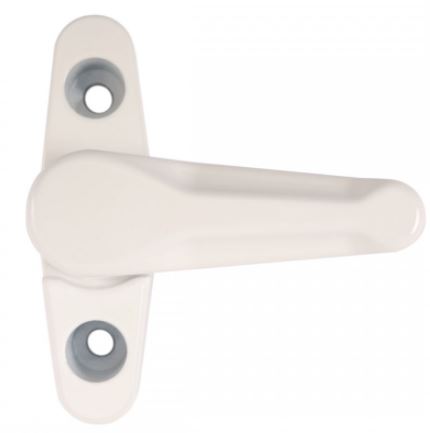 Sash jammers are a great addition to any upvc door to increases its security. AHL locksmith Dublin recommends having Sash Jammer's installed to both front and rear entrance uPvc doors. The Sash Jammer is fixed to the frame of a uPVC door, to lock the device you simply swing the metal arm of the sash jammer across onto the door, pinning it to the frame.
Door lock accessories such as door chains, door viewers, door bolts, hinge bolts & vent locks are all excellent ways to upgrade your existing security.
A.Houlihan Locksmiths can supply & fit most door accessories in a variety of colours to blend with your door finish.
/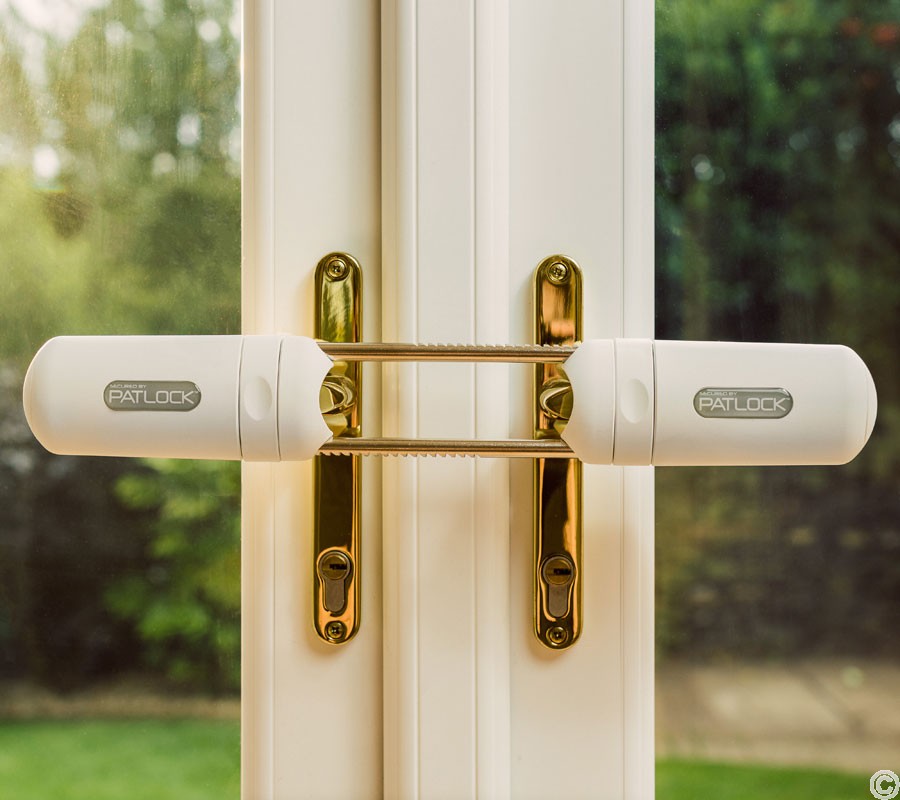 Patlock – Security for French Doors and Conservatories, providing a visual deterrent to any would be intruders and instant peace of mind for home owners.
The patented design was developed in the UK to assist home owners in securing their property against burglars and the growing trend of lock snapping. Patlock works by holding the internal door handles secure, meaning the external handles cannot be operated. This ensures that the door mechanism remains in the locked position, even if the locks are snapped or removed. In addition, each Patlock comes with a pair of tamper resist spindles to enhance the security that Patlock provides.