Sliding Patio Door Locks

Door locks for patio sliding doors come in many sizes with various locking options, from basic Single point locking systems to Multi point locking systems, and are available for both aluminium sliding doors and upvc sliding doors. A.Houlihan Locksmiths Raheny specialize in re-aligning, adjusting, repairing, replacing & upgrading sliding door locks. So if you are experiencing trouble with your existing lock Contact AHL Locksmiths Dublin today for more information. it costs you nothing to have a locksmith call to inspect your door. if we can help, he will give you a price up front before any work is undertaken.
Replacement Door Locks


Replacement locks for sliding doors are available
Patio Sliding Door Cylinders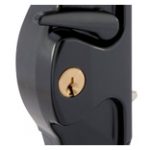 Door Lock Cylinders or "Euro profile cylinders" are key operated devices that are used to engage the main locking mechanism of the door lock. An extra component of the main lock, the profile cylinder is inserted through the lock & door, allowing key access from either side.
Most sliding doors come with a "standard" euro profile cylinder installed. Unfortunately a weakness discovered in this type of cylinder, has now become an easy target for burglars, who can bypass the cylinders security, gaining entry within seconds! This has forced manufacturers to make new cylinder locks specifically designed to withstand attack from burglars that can replace your existing cylinder lock & greatly increasing you doors security. AHL recommends upgrading your existing door cylinder to a "Break Secure Cylinder".
Sliding Patio Door Bolts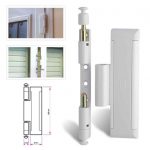 Security Door bolts are an excellent addition to any patio door and greatly increases its security. Patio door bolts are fixed to the door, and by sliding the bolt onto a plate mounted to the the door frame they lock together. To open, simply retract the locking bolts.
Patio Sliding Door Accessories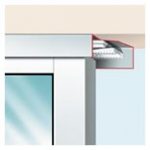 Door lock accessories such as anti-lift devices that prevent the sliding door from being removed from the outside to security handles that protect the main lock from attack, are excellent ways to upgrade your existing security. A.Houlihan Locksmiths can supply & fit most door accessories in a variety of colours to blend with your door finish.